Expertise
As a true architect of post-production workflows, VIDELIO – Cap'Ciné designs and integrates solutions catering to the needs of any audiovisual project : non-linear editing systems, special effects, sound mixing, centralized data storage and Media Asset Management.
This customized proposition for television networks, producers, image and sound studios, coupled with a large inventory of innovative equipment, allow VIDELIO – Cap'Ciné to position itself as the true specialist with expert knowledge in the post-production field.
Our offer
VIDELIO-Cap'Ciné is the specialist company with the most complete coverage of post-production needs and is capable of supplying its clients with all the tools they need to succeed in their projects.
From consultancy services to IT network design, system integration, user training, exceptional maintenance assistance, the VIDELIO – Cap'Ciné teams bring to their customers expert knowledge and state of the art talent in every aspect of post-production. In France as well as abroad, our teams partner with their clients right from the beginning of a project through to its completion and even afterwards by offering a wide array of associated services.
Whatever the project, from post-production for an event (sports or cultural) or the integration of a post-production workflow in a fixed environment, VIDELIO – Cap'Ciné will offer each time the best suited solution :
Solutions for Events
With the largest inventory of rental equipment in Europe (over 150 non-linear editing systems and 30 central storage units), VIDELIO – Cap'Ciné is the privileged partner for all large events and television programmes...
Integration Solutions
The experience acquired in the field by participating to some of the largest audiovisual projects allows VIDELIO – Cap'Ciné to be a reference partner approved by leading equipment manufacturers and receiving distinctions such as Avid Expert Solutions, Avid Support Provider, Sony Specialist Dealer, ...
Services Solutions
VIDELIO – Cap'Ciné's team includes 10 technical staff, duly trained and certified by the equipment manufacturers (Avid, Cisco, Sony, Tektronix, TeleStream, Object Matrix, Active Circle, …). From phone hotline technical support to field operations, Workflow consultancy, Coaching, Equipment Upgrades…
Added Value
VIDELIO - Cap'Ciné offers its clients a complete array of customized services (rentals and integration of post-production systems) allowing them to completely realize their project fom workflow design to full-size mock-up building and user training.
Furthermore, VIDELIO – Cap'Ciné has the largest rental inventory in France of post-production equipment and a strategic location in the heart of Paris, giving our teams decisive assets in terms of flexibility and reactivity.
Once upon a time
Since 1997, the VIDELIO – Cap'Ciné teams, experts in post-production, have become the privileged partners of audiovisual professionals. Located in the heart of the 17th district of Paris, a stone's throw away from the Champs-Elysées, VIDELIO – Cap'Ciné has positionned itself strategically to respond extremely fast to the needs of television networks and production houses. Recognized for its high standards in terms of availability, trustfulness and reactivity, VIDELIO – Cap'Ciné is today a major player in the post-production market.
VIDELIO, from 1989 to 2014 : some history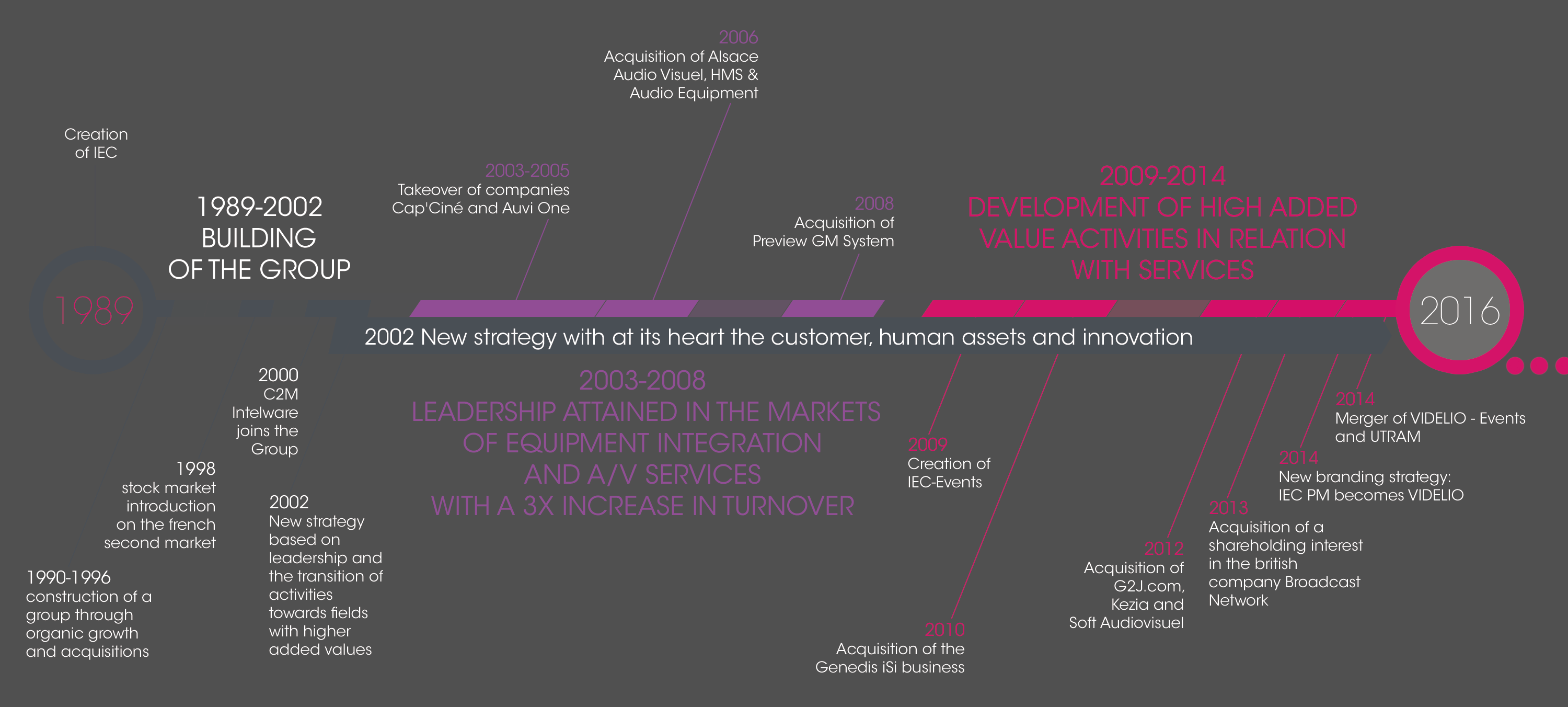 The Team
VIDELIO - Cap'Ciné is a team of 16 members, all united by a common passion for the tradecrafts of post-production. They could have become editors, sound engineers, special effects specialists or graphics designers. They have developed their skills at VIDELIO - Cap'Ciné, mastered the new technologies and the challenges posed by the era of digital audiovisual communication. Today, they are more than ever desiring to pass on and share their knowledge with their clients and maintain VIDELIO - Cap'Ciné at the highest level of professional excellence.
A few figures

The Group in figures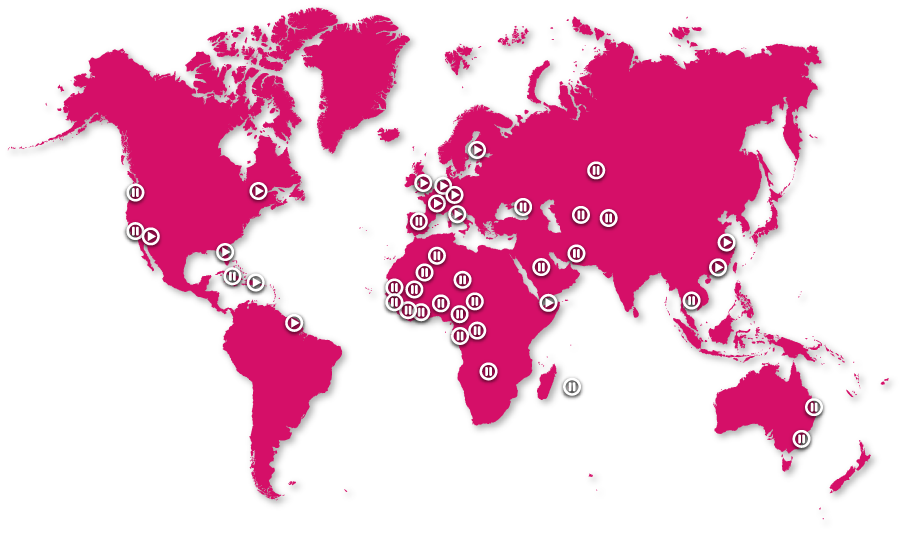 931 collaborators, 50 offices worldwide, 1 laboratory of innovations: the Lab',
8 subsidiaries with complementary expertise